Publication Date
Thursday, August 08, 2019
Body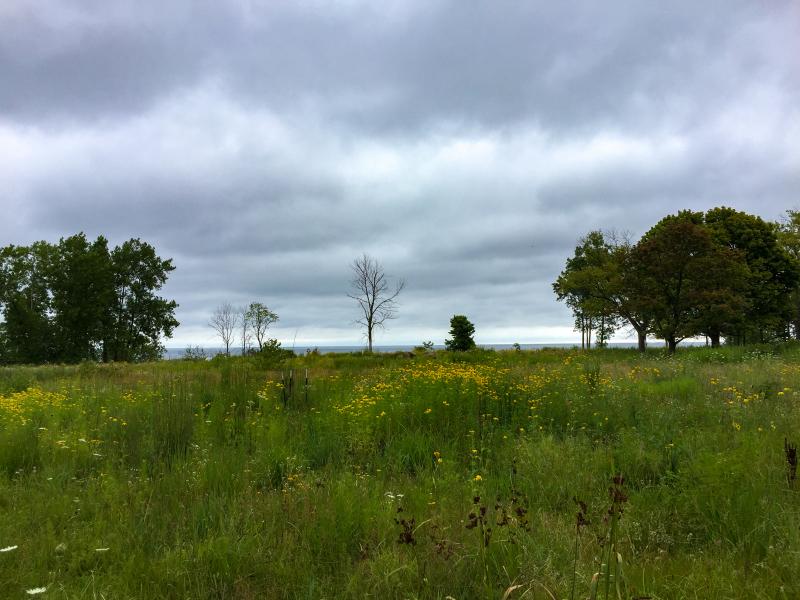 The Openlands Lakeshore Preserve is full of wildflowers, trees and inspiring views of Lake Michigan. It's one of the last remaining ravine and bluff ecosystems in the metropolitan region, and it will remain thanks to the work of the non-profit, Openlands.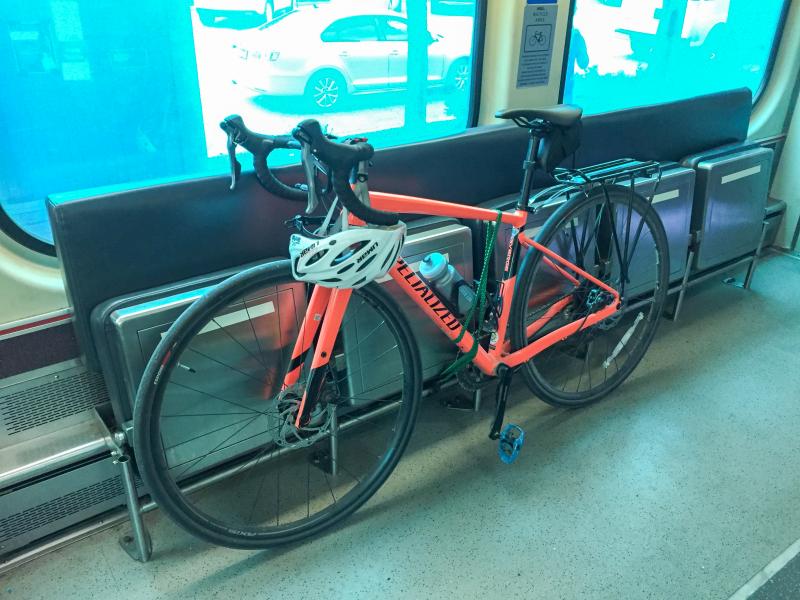 Contrary to what you might expect, the preserve is accessible with a short and stress-free bike ride or walk from both the Fort Sheridan and Highwood Metra stations on the Union Pacific North Line. I boarded a UP-N train with my bike at the Clybourn station and arrived at Fort Sheridan 50 minutes later. (Don't forget these helpful tips for bringing your bike onboard.)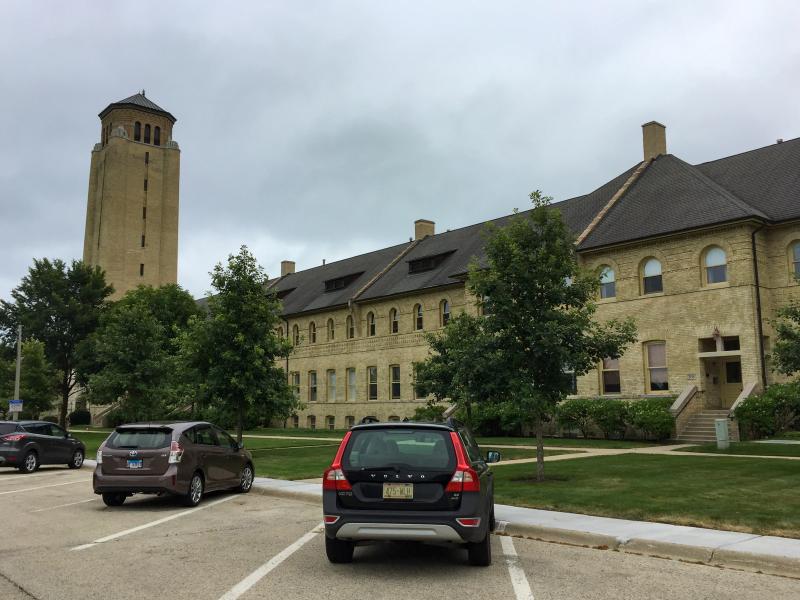 I biked from the station across Sheridan Road (at a signalized intersection) and transitioned to a boulevard draped by trees. After only a few minutes of biking, I was past the Fort, around a corner and over a bridge to find the entrance to the preserve. Upon entering, the smell of flowers and the humidity hit me with the familiarity of a weekender to Wisconsin or Michigan. I took in the sight of white, purple and yellow blooms that blanket the place with the same dedication as a Chicago snow.
Within minutes, the lake came into view. Because of the steep drop down to the shore, the lake appeared as a backdrop against the trail and plants in the foreground. Water ahoy! Wooden stairs led down to the water's edge where the beach appeared to go on uninterrupted by development.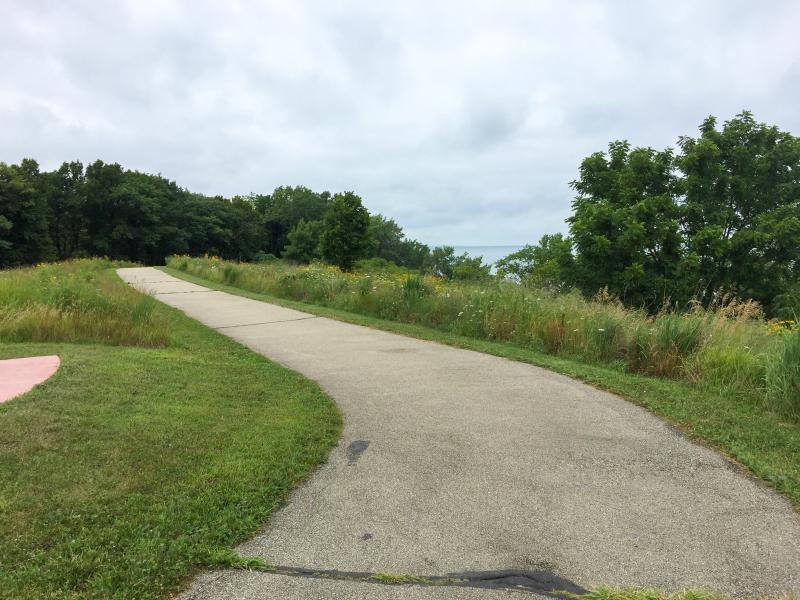 Coming back up the stairs, I biked to the southern-most end of the preserve, through a quiet subdivision, and along a short strip of the Robert McClory Bike Path into downtown Highwood (approximately eight minutes). If you're in the mood for some food and you enjoy vintage charm, I suggest saving some time to explore the downtown. I grabbed an assortment of pastries at Gourmet Frog Bakery for the train ride home.
My itinerary:
Board UP-N going toward Kenosha (and secure bike in one of the ADA-accessible cars with a bungee cord).

Get off at the Fort Sheridan Station.

Bike across Sheridan Road and follow the boulevard to Fort. Bike past the Fort and take the first south-bound street to the preserve entrance.

Explore the preserve!

Bike south to downtown Highwood and stop at one of the various eateries.

Board an inbound UP-N train at the Highwood Station to head back to the city.
On the weekend, trains depart the city about every other hour, and same for the return trip until about 4:30 p.m. Plan for an excursion of two to four hours.