Publication Date
Thursday, August 15, 2019
Body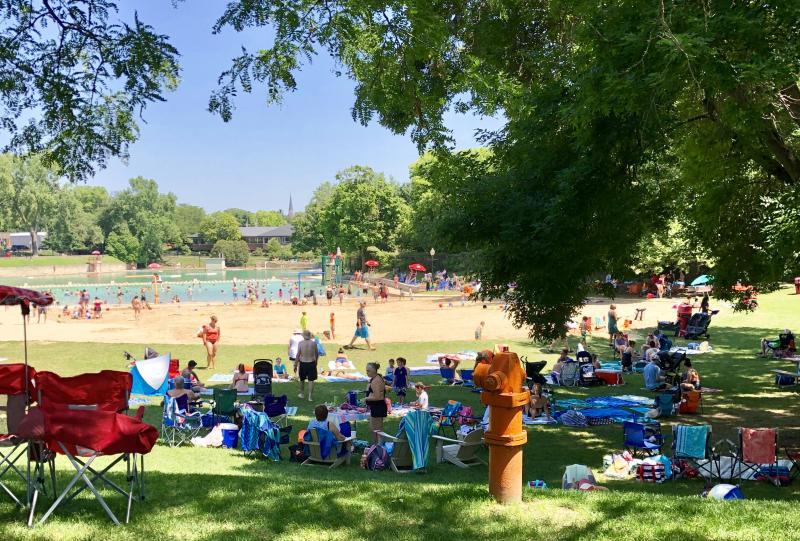 Naperville truly is a place for everyone. It's the fourth-largest city in Illinois and houses everything from young families to retirees, high technology firms to thriving small businesses, and world-class parks to a robust historic district. As soon as you step off your Metra train, you may feel inclined shout or exclaim at the abounding activities available to you; and when you do, we emphatically implore you to say "I may only have a day, but how nice a day it will be."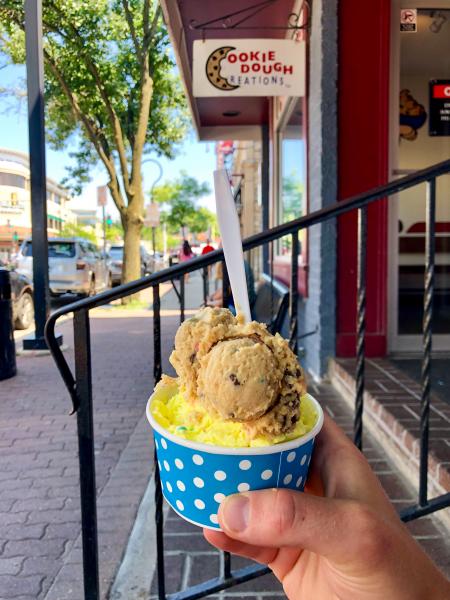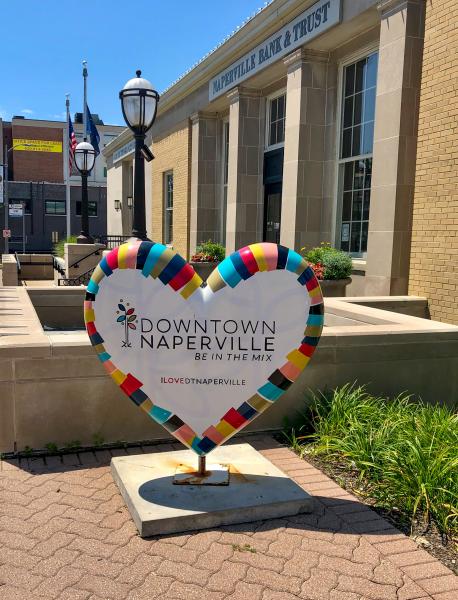 Metra's schedules on the BNSF Line make a trip to Naperville easy. If you're coming from the city, there are several outbound options to get you there. Those with families can step off the train and stop right into DuPage Children's Museum, a paltry quarter-mile walk from the station. I didn't stop in during my visit seeing as I hadn't any kids in tow, but I did treat my inner child to Cookie Dough Creations in downtown Naperville. These edible cookie dough desserts captured the attention of both me and the many passersby and fueled me up to continue my whirlwind tour.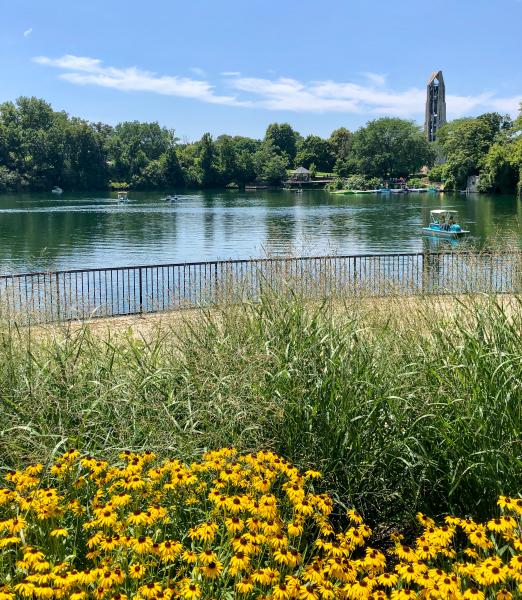 The rest of downtown Naperville is a vibrant, bustling focal point of shops, restaurants and bars. Treating a date to a nice night out or just shopping with friends would put you in with a cohort of fellow patrons on a typical summer weekend. Need a reflective moment? The Naperville Riverwalk is a peaceful retreat winding along the DuPage River. It gets secluded very quickly, and Quarry Lake in its southeast side offers paddle boats for rent should you be in the mood for singing Dean Martin to your amore. For the more curious adventurers, the Millennium Carillon, a 160-foot tall obelisk-like tower, offers spectacular views of the surrounding area between spring and fall.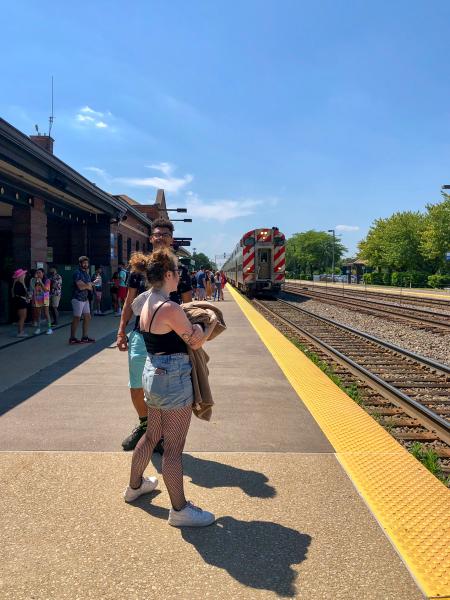 After touring the park, I stopped into Balboa's Cheesesteak on East Chicago Avenue for a sandwich topped with cheese and giardiniera, the latter of which I was told by the Philly-born owner is a Chicago-style anomaly. Perhaps so, but I happen to be of the opinion that giardiniera improved anything, especially cheesesteak.
Once you've had your fill of food, fun, nature, what have you, there are several available trains all weekend long.