Body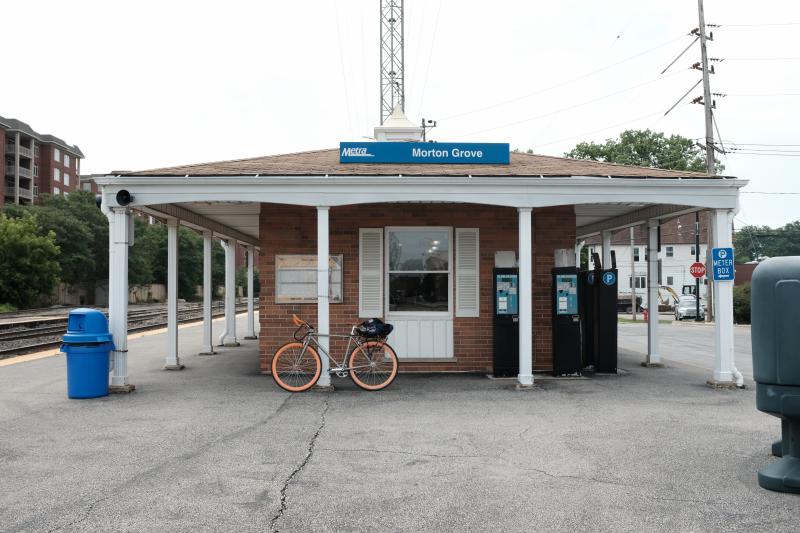 Come to Morton Grove on a bicycle and you will be one of many riding around the charming suburban village on their way to the forest preserve, the public pool, visiting friends, et cetera. Not long after stepping off the Milwaukee North Line train and hopping on my bike, I found myself among a cohort of crisscrossing bikers I wasn't fully expecting to be in but happily adopted into.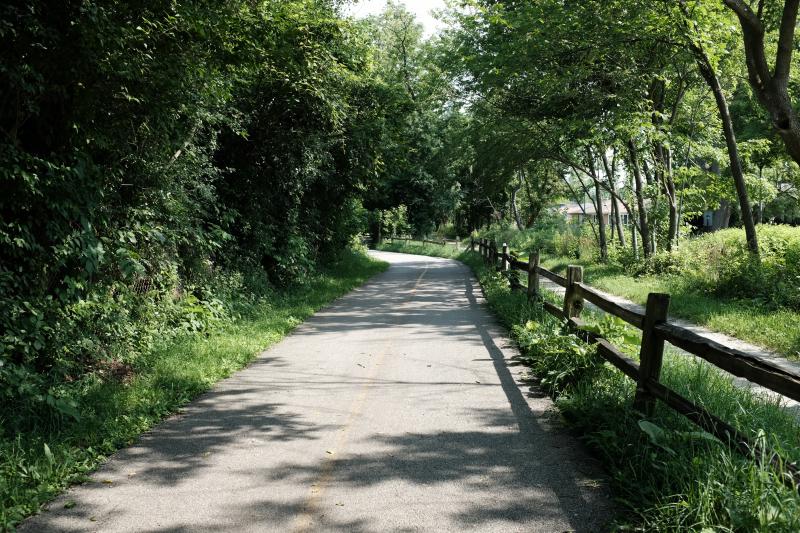 The catalyst for my travel to Morton Grove was firstly Linne Woods, a part of the vein of forest preserves that hugs the north branch of the Chicago River between North Park and Glencoe. A portion of the 22-mile North Branch Trail runs through Linne Woods and provides a scenic reprieve from the hustle and bustle of the suburban village (you can also ride it to the Chicago Botanic Garden). A steady stream of professional bikers, leisurely riders on beach cruisers, families, joggers and more lined the pathway, each and every one of them taking advantage of a perfect, sunny Saturday.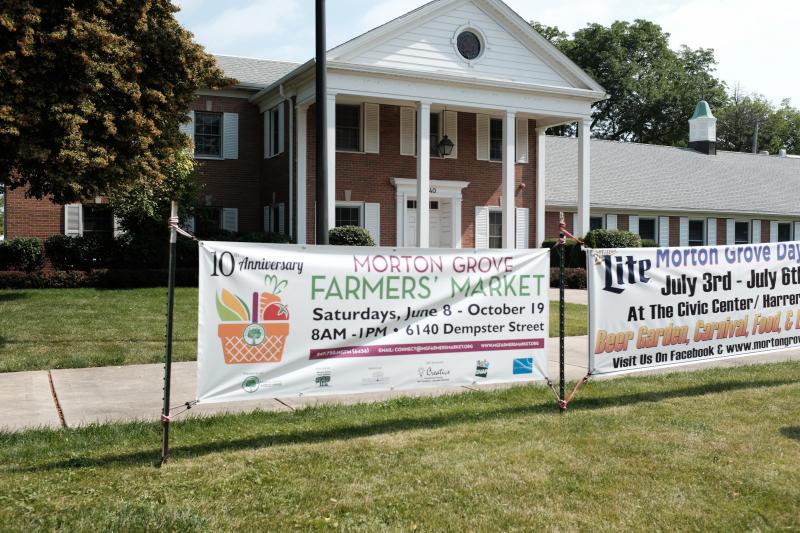 But don't spend the whole time in the woods; it's worth your time to bike over to the Morton Grove Farmer's Market, a quick jaunt east on Dempster Street from the entrance of Linne Woods. Though a carnival took the place of the market during my visit, the farmers market is normally open every Saturday from 8 a.m. to 1 p.m. While there, it's worth a quick stop at the Morton Grove Historical Museum, open 10 a.m. to 1 p.m. on Saturdays.
Upon realizing the museum and the farmers market were closed, I found myself wondering what to do next. A Google search revealed that there was a replica of the leaning tower of Pisa in nearby Niles. I figured in lieu of traveling to Italy and seeing the real thing, I might as well take advantage of this much less expensive option to see such a structure, so I hopped on my bike.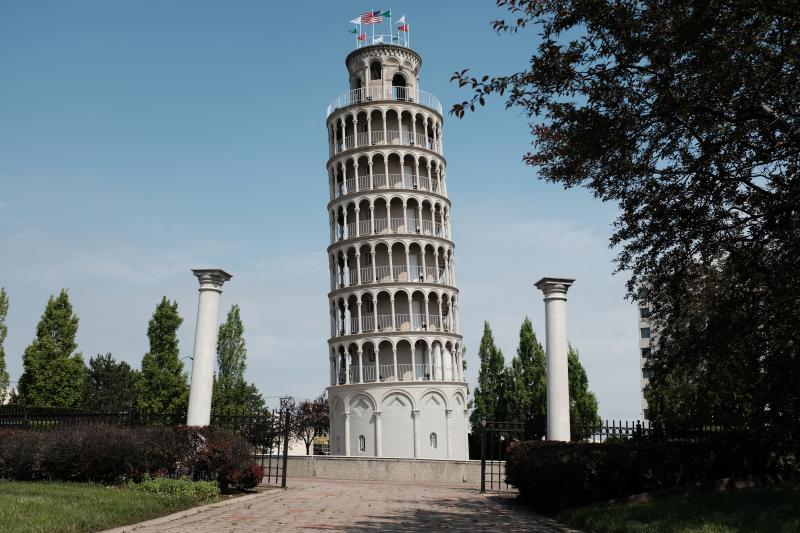 I first saw the top of the canted tower looming from behind an Aldi Supermarket, a curious anachronism jutting forth amidst the stream of Niles residents performing mundane weekend shopping. The tower was built in 1934, close to 600 years after the original was built, and serves as a utility tower to store water. While there wasn't much to the attraction beyond simply viewing it, it still was a nice diversion.
Once back in Morton Grove, I stopped into Super Cup Coffee Shop for a refreshing iced Americano before catching my 11:46 a.m. train back downtown. If you intend to stay in town a little longer, though, Burt's Place is a popular restaurant serving up legendary pan pizzas.